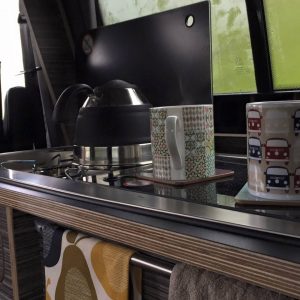 VW camper van furniture, bespoke creations to create your very own home from home
VW camper van furniture is the most important part, bespoke designs around your needs. Westcoast Transporters can advise upon and supply quality furniture tailor made to your camper van. We have experience in building and installing a large range of bespoke furniture, so if you are looking to fit out your van or upgrade some current fixtures then talk to us today.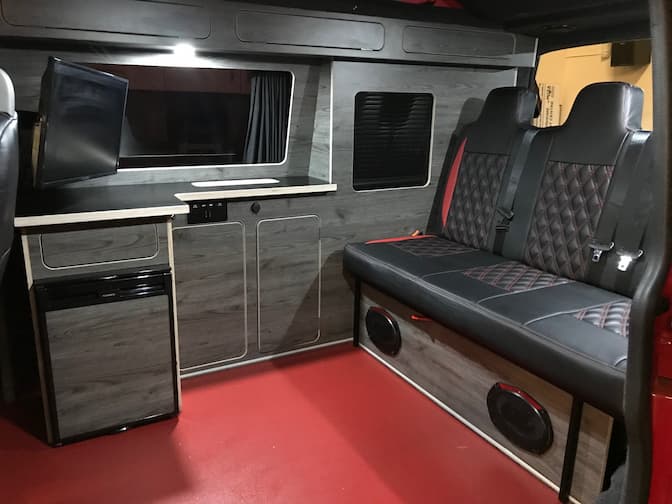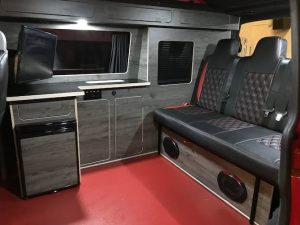 All our VW camper van furniture is built to your exact specifications and made to be a perfect fit, whatever the make and model of your van. The furniture we build is tough, durable and can withstand varying moisture levels which is an important factor to consider for all your camper van furniture. Whether you are looking to install cupboards, a kitchen, cushioned benches, fold away tables or slide out beds, we can offer you fully bespoke furniture manufacturing and installation services, directly from our workshop based in Weston-Super-Mare.
Although based in Weston-Super-Mare, we also serve the surrounding areas including Bristol, Taunton, Devon and Somerset and the Midlands. As our business expands and our reputation grows, we have also been attracting customers from all over the UK and VW camper van furniture can be viewed on the gallery and FB page. We will work with your desired colour schemes, themes or fabrics and textures, materials and finishes. Ask us about our furniture services today, we will be happy to advise on the best fixtures and fittings to suit your needs and budget.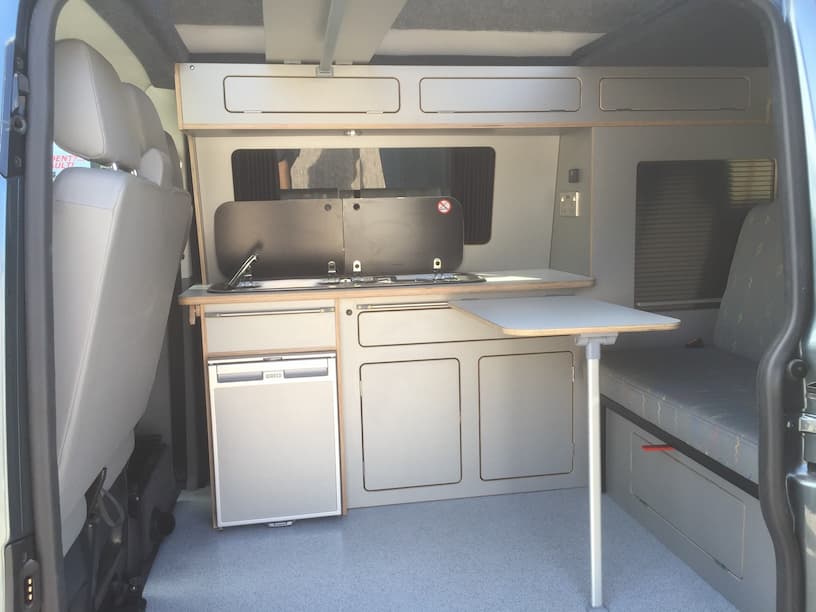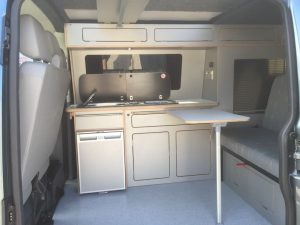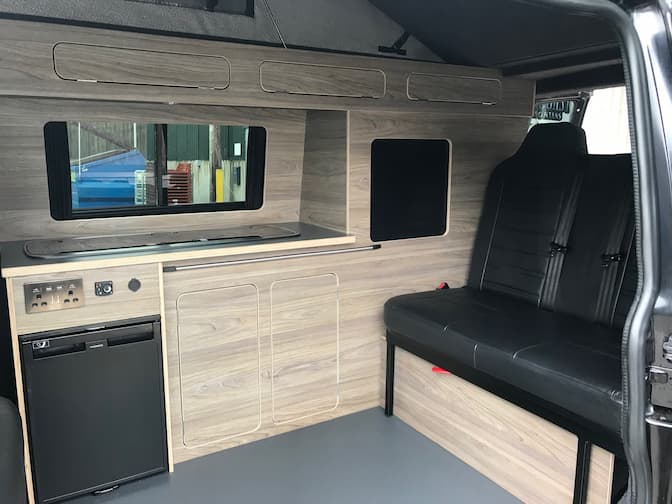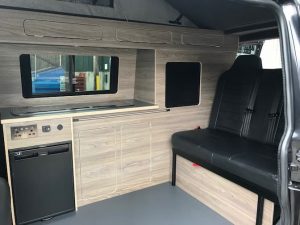 All camper van furniture manufacture and installation services are fully bespoke and due to this our prices vary according to the type of furniture, size model of van etc. Please contact us to discuss your requirements or send us an email through our enquiry form detailing your needs and we will endeavor to get back to you as soon as possible. Take a look at some of our past projects below to see how we could help you turn your camper van in a fully equipped vehicle ready to tackle any adventure.